Tracy Wall -- Artist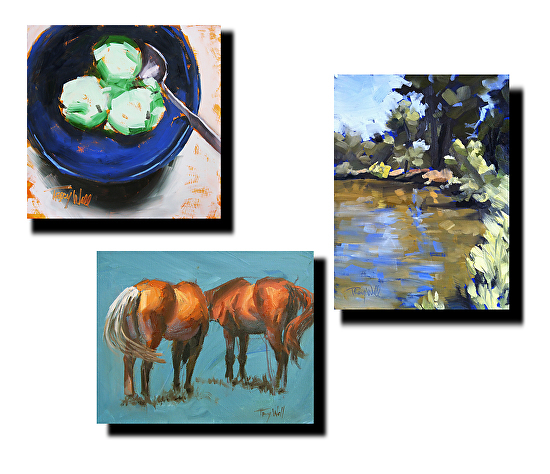 Welcome and thank you for stopping by!!
Shedding new light on everyday life,
inviting the viewer to see the familiar as if for the very first time,
and empowering others to see the ordinary as extraordinary.
Please visit the pages on the menu to see:
- my works,
- current/future exhibits,
- gallery representation
- my blog: how I link up with others about the trials, tribulations, and joys of being an artist.
- my newsletter: every few months receive updates sent right to you in your mailbox
Would love hearing from you:
Catch my Facebook page: TracyWall.artist
Sign up for my occasional email newsletter
Comments, Questions, and Requests are welcome through my Contact page.
Thank you again for visiting!